IMAGE DESCRIPTION
A group of people represented by human figures in graphic symbol form, with featureless round dots for heads, atop bodies of diverse stature and form.

There are twenty-two figures, wearing differently-shaped garments, with visibly diverse physical characteristics, and featuring a range of mobility aids. The diversity featured includes wheelchair users, people using short and long canes, single and double crutches. There are upper and lower limb amputees, and persons with a bandaged head and bandaged lower leg.

The human figures are depicted in all the colours of the rainbow, plus a few extra colours, on a plain white background. They are grouped in loose rows spanning the width of the advertisement. One figure towards the back and centre holds up a red umbrella with one arm. The umbrella is open and tilts over the heads of the people nearby.

Underneath the image are the words People with disability who access sex worker services, in Australia.
…………………………………………………………………………………………………………………………………………………………………….
Welcome to the PASA – Research website.
This page has been created to be an information hub for this PhD project.
It is designed so people always have one easy place to go to for information about the research, check for updates and read the results at the end.
PASA stands for: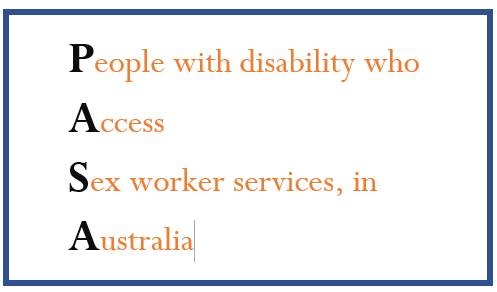 Why the red umbrella? The red umbrella has become the international icon for sex worker rights and solidarity, since it was first used in 2001 at the 49th Venice Biennale of Art.
This research is being conducted by Rachel Wotton at Western Sydney University, School of Social Sciences. Her PhD supervisors are Professor Kerry Robinson & Dr Peter Bansel and Dr Michael Houlbrook.
The research study is about:
Exploring the experiences of people with disability who access sex worker services, in Australia
This research aims to prioritise the voices of people with disability and to create an opportunity for people to share their own experiences and stories about this topic.
Current status of the project: OPEN
The research project was granted formal Ethics Approval on 1st February 2022. HREC Approval Number: H14609

Closing date : 1st November 2022.
Link to the survey : https://tinyurl.com/2a88zyuk
Information for people interested in participating:
All documents below can be downloaded, printed and shared.

If you are supporting someone who would prefer to fill out a paper version of the survey you can print out the survey or the Plain English version of the survey. The free, Reply Paid address is listed in the document.
I'll be adding information and links to any presentations, conferences and media I generate throughout the life of this research.

Digital and print media

Podcast
Have The Nerve – a podcast about disability.
Episode 13: Sexual Rights Sex Work and Disability with Rachel Wotton
March 30th 2022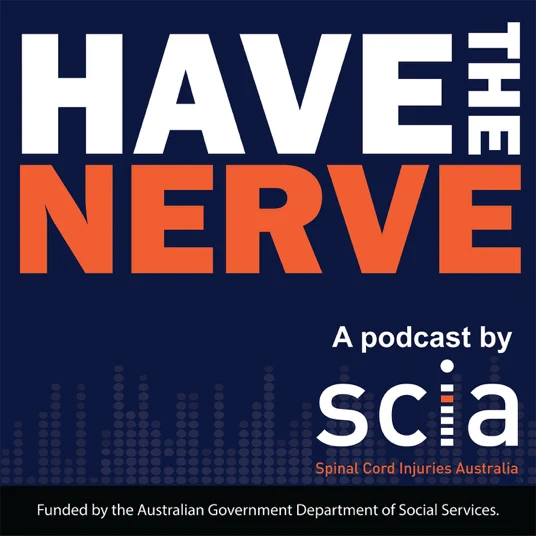 Conferences / Presentations
Findings
– A summary of the findings, including an easy read version, will be uploaded here
– The link to the final PhD dissertation will be made available here
…………………………………………………………………………………………………………………………….
Who is Rachel Wotton? Rachel is a sex worker, academic, activist and educator. You can read more about Rachel on the other pages of this website, clicking on the tabs at the top or go to www.rachelwotton.com